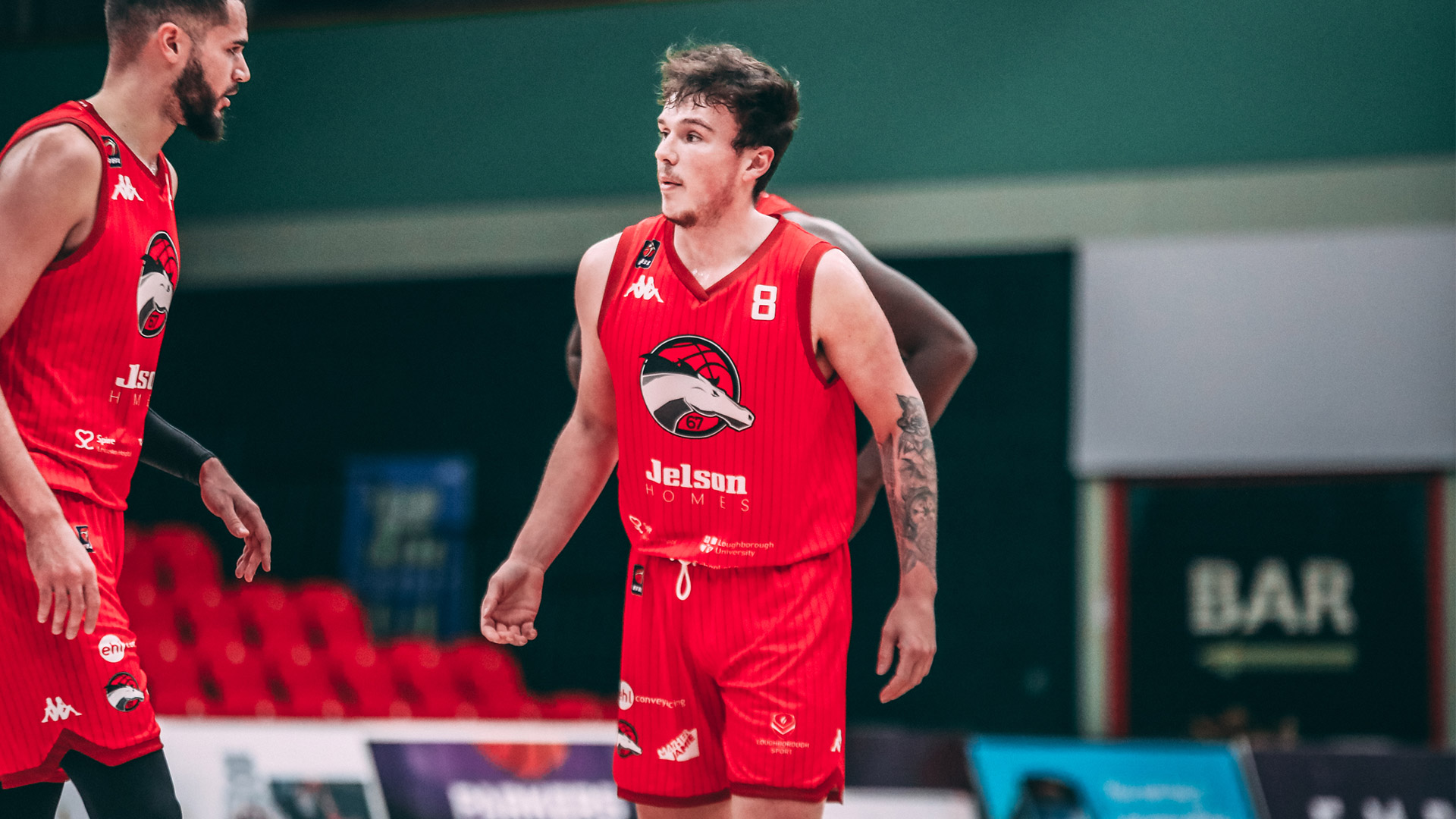 HEIGHT:
PLACE OF BIRTH:
Edinbburgh
PREVIOUS CLUB:
City of Edinburgh Kings
Edinburgh native Kyle Jimenez attends Loughborough University while playing for the Riders, having previously played for the Edingburgh Kings, and represented his country in the commonwealth games.
Basketball runs in Jimenez's blood, as he follows in his mother's shoes. Yvonne Jimenez represented Scotland and the Polonia Phoenix, and served as a great inspiration for Kyle's young basketball career.
Kyle grew up playing for his hometown side, joining the Kings development system at the age of seven. As his game matured, he earned a place on Scotland's u16 roster, progressing to the u18s and then the men's side. At the age of just 19, Jimenez joined Scotland's roster for the 2018 Commonwealth games, where his nation enjoyed great success. He helped Scotland to the bronze medal match, finishing fourth in the tournament.
He moved on to represent Charnwood College, before taking his talents to the Loughborough Riders, averaging 10 points in his second season with the Student Riders.
Jiminez is a crafty playmaker, with a bag full of tricks at his disposal. At times, he emulates the great 'pistol Pete' Maravich, assisting teammates, by dishing no-look, through the legs and behind the back passes to list just a few. The 6'1" guard has dazzling handles and speed, beating his defenders in style to get to the hoop.
Off-ball, Jimenez remains a threat to opponents, with a lightning-quick release on his jump shot to get his shot off over the closeout. He shot an efficient 37.5% from deep with Loughborough last season, a number that continues to grow as he develops into a real offensive threat for the Leicester Riders.