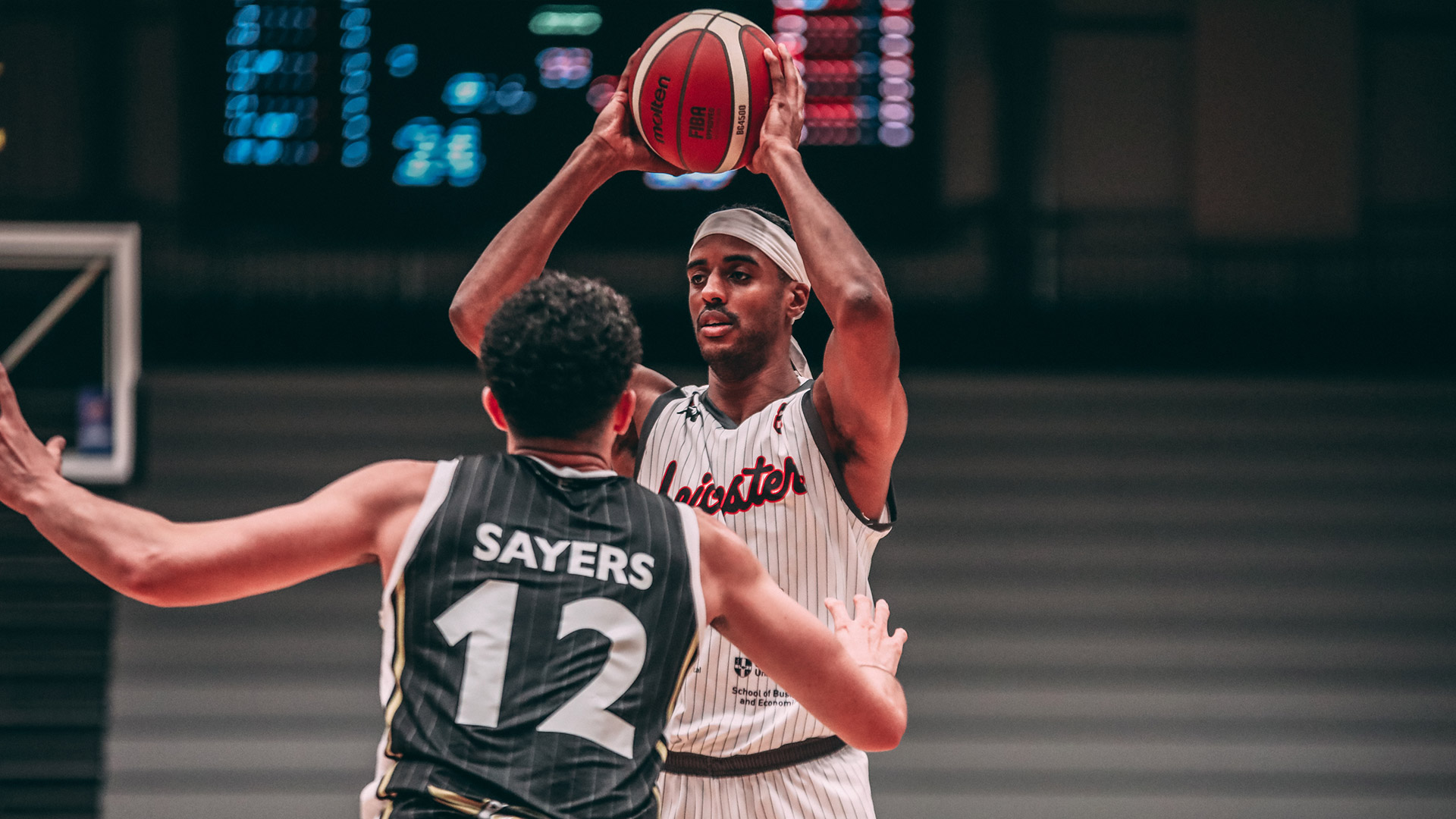 PLACE OF BIRTH:
Nottingham
PREVIOUS CLUB:
Loughborough
Playing in his eighth season for the Riders over two stints, Jamell Anderson has been an integral part of the club's success over the course of the last decade. Anderson scored 15 points in the 2013 BBL Cup final win which ended a 12-year trophy drought for Leicester, and since then has won a BBL Trophy, a BBL Championship and further BBL Cup for Britain's oldest basketball club.
Anderson's basketball success started early, winning the regional schools competition three times running in his home city of Nottingham, before progressing in his basketball career to play for the City of Nottingham's men's team at just 17 years of age. Anderson impressed in the men's team, and after two seasons, he signed his first professional contract with the Essex Pirates in the BBL.
It was in Essex where Anderson caught the eye of Coach Rob Paternostro. He began his first stint with the Riders in 2011, which allowed him to study for a degree in Loughborough. Jamell made an immediate impact on the Riders, earning the Most Improved Player Award in his first season. He would go on to captain an undefeated Loughborough Students side to promotion in 2011, and two years later, win Nottingham's Sports personality of the Year for his contributions on Leicester's treble-winning season in 2013. Anderson would then move to the Cheshire Phoenix in the BBL, before taking his talents to Spain to help La Roda to second place in the Spanish third division. In 2018, Anderson would represent England in the 2018 Commonwealth games before returning to the BBL shortly afterwards.
Capable of performing to a high standard on each side of the floor, Jamell is an elite defender and can lock down the toughest defensive assignments for the Riders. He has active hands, averaging a steal a game for Leicester last season, and can move his feet quickly to stay in front of the best ball-handlers in the league. His one on one defence makes him a useful weapon defending the wing in a zone, as he can guard the perimeter and contest shots inside when needed. His quickness and agility allow him to manoeuvre round screens and stay attached to his man when the Riders play man to man defence.
On offence, Anderson has developed into a dangerous perimeter threat, knocking down his three point shots at a 42% clip last season. He is active off ball, getting open for shots and spacing the floor, and can put the ball on the deck and drive to the rim, collapsing opposing defences. At 6'8", Jamell isn't resigned to just the perimeter, as his ability to get buckets inside make him a duel threat on offence. His speed and athleticism allow him to cut quickly to the rim, and Anderson is capable of throwing the ball down hard to make highlight plays.
A fan favourite, Jamell brings valuable championship experience to the Riders, and is a great asset to the team, on and off the court.