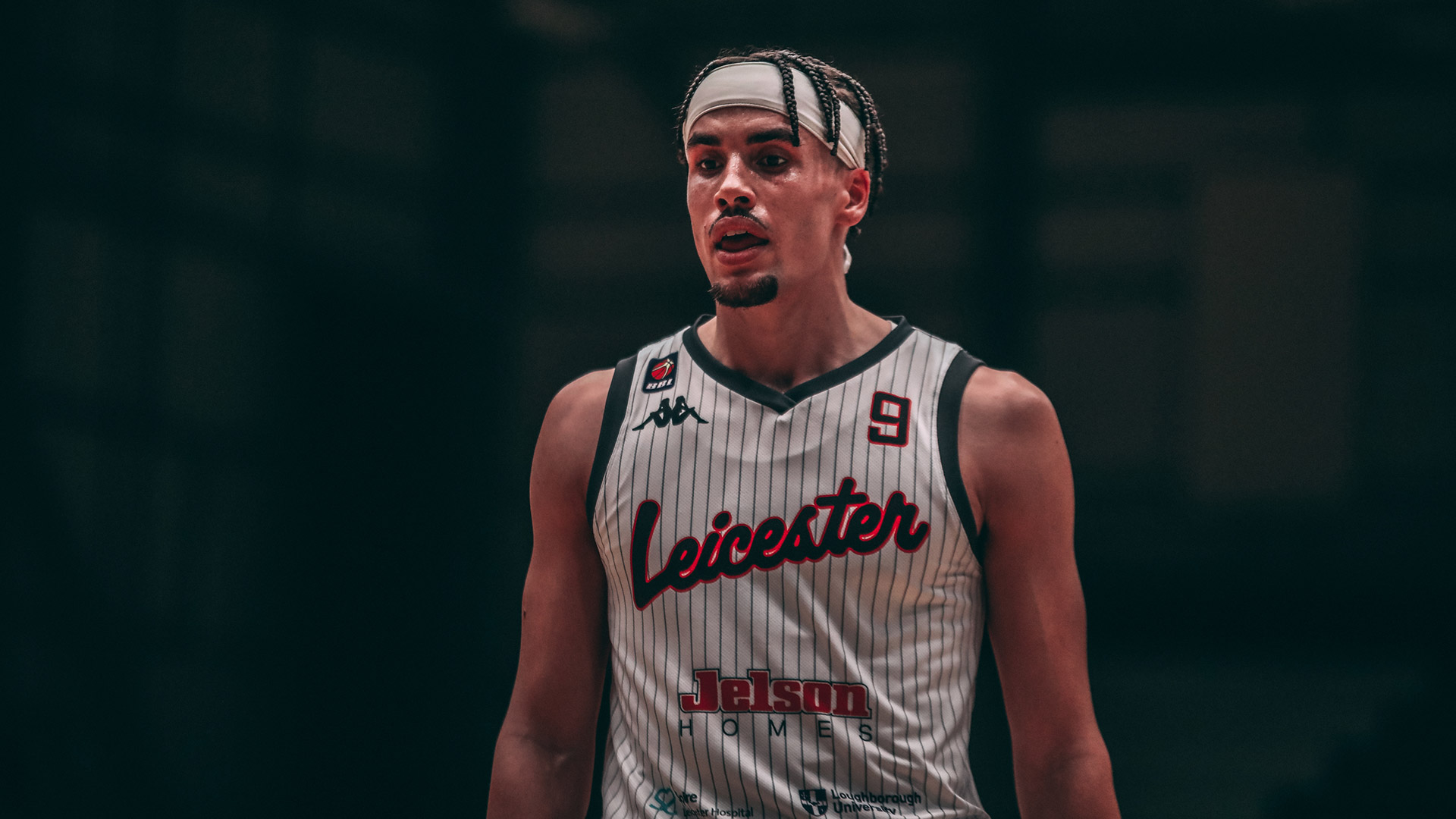 PLACE OF BIRTH:
Ottawa, CAN
Corey Johnson rejoined the Riders for his second pro season, after signing with the team last January. The Canadian international has represented his country through to the under 19s and has experience playing in Spain and at Havard in college.
Johnson's basketball accomplishments began at an early age, helping the Canadian under 19s to fifth in the FIBA U-19 World Championship, their best-ever finish in the tournament. He spent four years at Havard University, averaging 37% from behind the arc during his tenure there. A highlight of Corey's college career came in his junior year, where he drained five threes for 17 points, to lead the Crimson in securing the number one seed in the Ivy League.
After graduating from college, Johnson began his professional career in Spain, playing for Saskibaloi Taldea in the Spanish third division. He averaged 10.6 points per game in his rookie season, before taking his talents to the BBL to sign with the Riders. He averaged 12.4 points per game before the cancellation of the season; his performances including a huge 32 point game in which he caught fire from three, draining nine against the Scorchers. Johnson spent the offseason in his home country of Canada to play for the Guelph Nighthawks in the CEBL, before returning to the Riders.
As demonstrated in the performance against the Scorchers, Corey is a sniper from deep. He has excellent shooting mechanics, allowing him to make shots from deep consistently. He averaged 38% from three with the Riders last season, giving him supreme confidence in his jump shot, pulling the trigger with no hesitation from three. This confidence means he is always a threat to opposing defences, and always capable of catching fire on any given night. However, while he is best known for his shooting ability, Johnson brings much more to the table than just three-point shooting.
Corey is an extremely intelligent basketball player and a high-level communicator. These intangible qualities may not show up in the box score, but their value to the team doesn't go unappreciated. Johnson's intelligence allows him to make the right plays, and his extreme commitment to team basketball makes him a reliable and consistent performer for Rob Paternostro's side. He brings energy and intensity on the defensive end, using his length to get into passing lanes and disrupt opposing offences, and is willing to put his body on the line to take charges and contest shots at the rim.
Not only a great player, but a committed teammate, Johnson's qualities are vital to the Rider's success, and his value to the team is immeasurable.