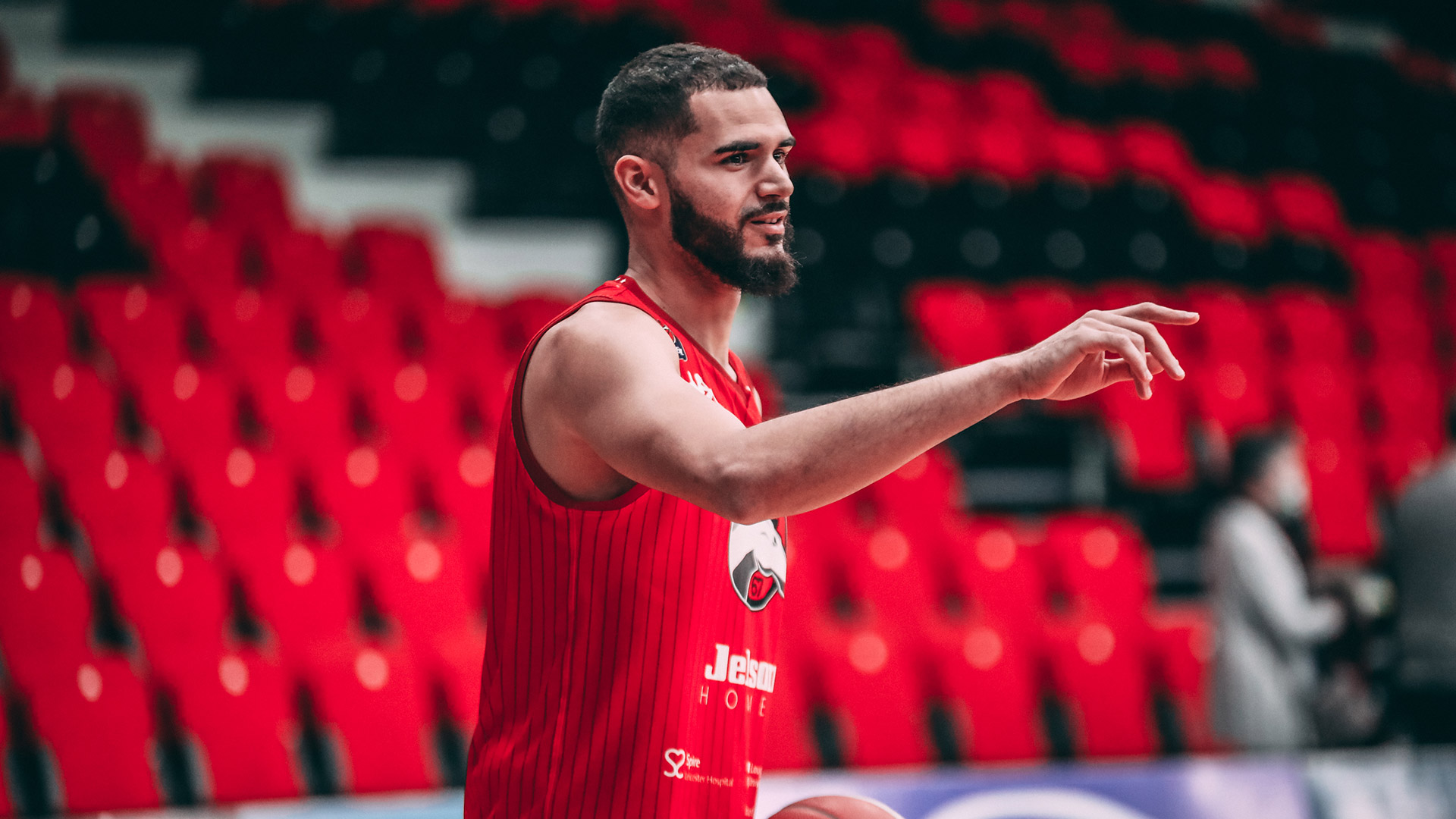 HEIGHT:
PLACE OF BIRTH:
PREVIOUS CLUB:
Standing at 6'8", with an ability to shoot the lights out, Aaron Falzon epitomises the term 'stretch four'. Falzon, brother of former BBL player Tevin, is playing in his first pro year, joining the Riders midway through the season after signing his first pro contract in France for Etoile Angers.
Coming out of Northfield Mount Hermon high-school as a top 100 college recruit, the Maltese international joined Northwestern college, getting off to a flying start. His 20 point debut is a Northwestern record, and Falzon went on to make the second most threes by a freshman in the college's history, nailing 63. Falzon transferred for his final college year, joining the Quinnipiac Bobcats. He averaged eight points per game, with a season-high of 24, averaging 35% from three on the season.
During his time in college, Falzon represented his country in the 2018 FIBA European Championship for small countries. His 11 points and eight rebounds in the final helped Malta to the gold medal, as they beat Norway 75-59.
Falzon brings elite three-point shooting to the Riders offence, spacing the floor from the power forward position. He can get to the open spot and shoot off the catch, pull up from deep in transition, and shoot on the move coming off screens. This makes him a valuable asset in the RIders' half-cour offence, with his defenders not able to switch off for a second, at the risk of giving up a quick three points. Falzon can also take defenders off the bounce, using his 6'6" wingspan to shoot over defenders, allowing him to generate his own defence when plays break down.
He also has a repertoire of post moves in his locker. Falzon has the ability to back down defenders before shooting a fadeaway jump shot, or spin-off either shoulder and shoot a hook shot near the rim. Using pump fakes and precise footwork, Falzon keeps his defenders guessing in the post, drawing fouls and freeing himself up for open shots.
Defensively, Falzon is quick for his size, allowing him to guard perimeter player if switched onto them. His length and quickness grant him the ability to get into passing lanes and disrupt the opposition's offence, while also being able to contest at the rim and block shots.
Falzon adds versatility to the Riders' roster. Coach Paternostro can use him in a multitude of line-ups to insert shooting and size into the offence. A great asset to the team, Falzon is sure to make it rain from deep, and get Riders fans on their feet.