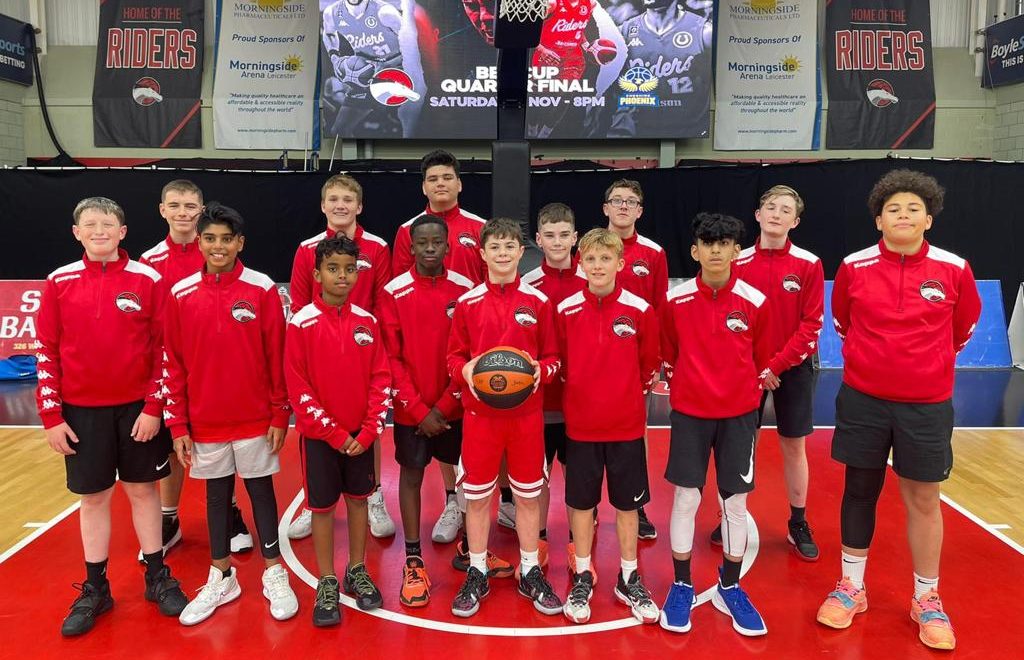 LRF Media - 18th December 2021
Riders U14 43-86 Nottingham Junior Hoods
The Leicester Riders Under 14 were beaten 43-86 by the Nottingham Hoods at the Morningside Arena on Saturday morning in the Basketball England Junior National League.
The Riders went in trailing 7-16 after a tough first quarter, but fought back to trail by just four midway through the second. However, in the few minutes before half time, the Hoods delivered a clinical display of shooting, and ended with a 23-41 advantage.
The Hoods, who have lost just once in the league this season, resumed their dominance after the break, finishing the third with a 33-68 lead. Despite the best efforts of the Riders, who showed some impressive offensive skills, the Hoods finished the game with a 43-point victory.
Coach Damon said: "I think we played good defence in the half court; we just need to improve taking care of the ball to limit there fast break opportunities. Next time we play them, it'll be a much closer game."