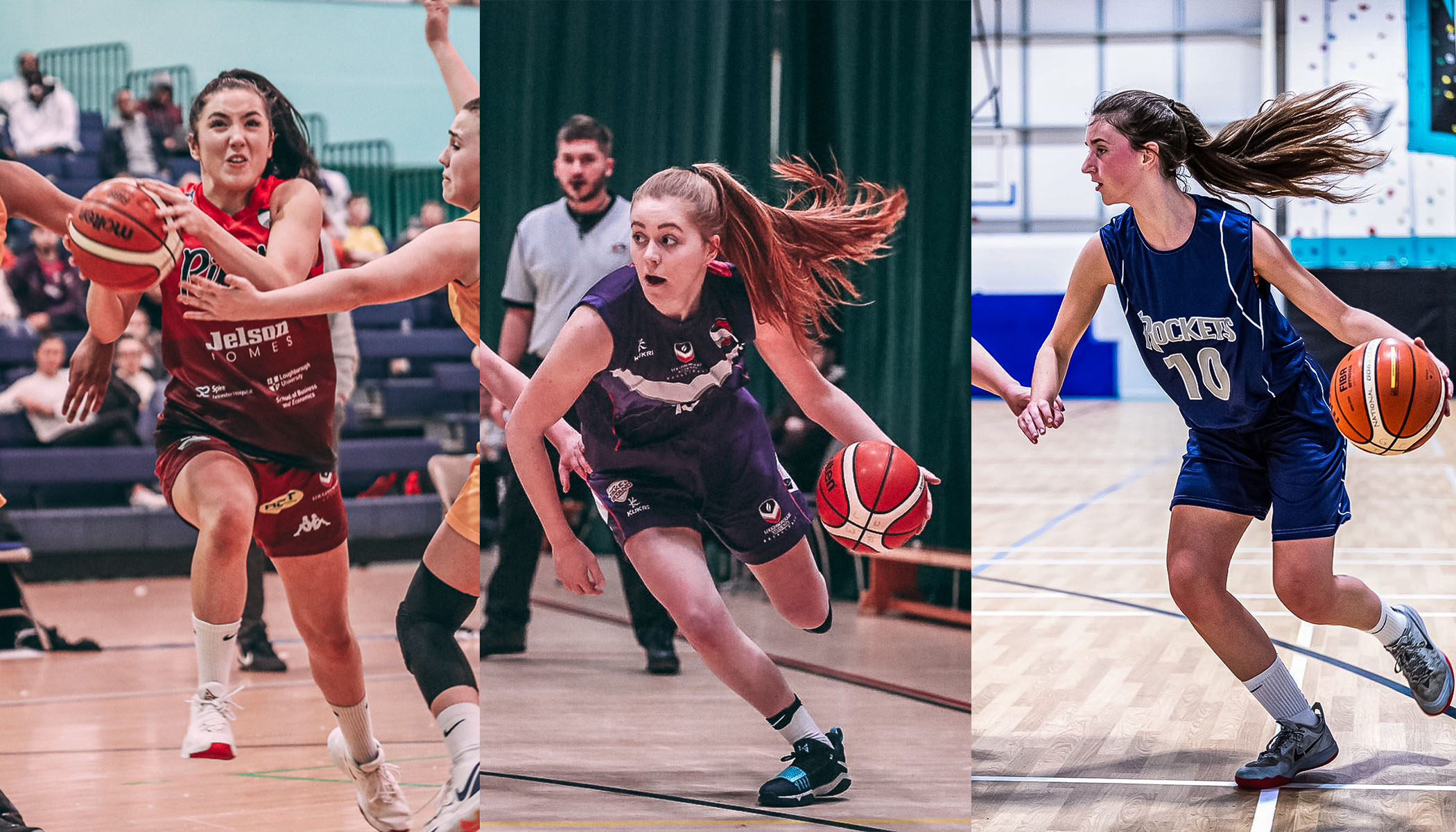 Riders Media - 10th September 2020
Riders sign Hikin, Ainge and Morris
Leicester Riders sign Erin Hikin, Robyn Ainge and Eimhear Morris for the WBBL 2020-21 season.
All three guards will be part of the Loughborough Basketball programme, while both Erin and Robin are returners.
Last season, Erin Hikin brought an admirable work ethic and defensive tenacity throughout the Riders' program as she played in BUCS, division one and the WBBL.
Hikin previously played for Myerscough College in the WEABL as well as Lancashire Spinners before attending Loughborough University.
Erin commented: "I'm looking forward to playing competitively this season with the new recruits and returning players. So far the team is looking very strong."
"I know I'll bring energy both on and off the court, a strong work ethic, and since it's my second year playing in the league, I'm confident to showcase my leadership skills."
Robin Ainge returns to basketball after completing a work placement with Adidas. In her first two years at Loughborough University she established her position in the BUCS Premier team.
The former Hertfordshire Warriors' guard represented East of England and was invited to England camps during her junior career.
"I'm super excited for my first season within the WBBL", commented Ainge. "I've loved playing within BUCS for the past two years and feel like I'm ready for the step up."
"I've got so much energy to bring to the team. I love pushing the ball in transition, but at the same time setting up the offence, collapsing the defence and creating plays for my teammates."
Irish native, Eimhear Morris, previously played for Belfast Phoenix where she averaged 10.7 points, 4.8 rebounds and 4.5 assists per game. She also was selected for the U15 and U16 Ireland National Team.
Morris commented: "I decided to sign with Riders because of the high standard of basketball, the compatibility with my style of play and the team's chemistry."
"I'm looking forward to playing in a new city with new teammates and competing in the WBBL. New competition is always a challenge which I'm always up for."
The Leicester Riders have now announced 11 players for the upcoming WBBL season.
Photos provided by Riders Media & Rolf Stenberg/Sportspress.ie